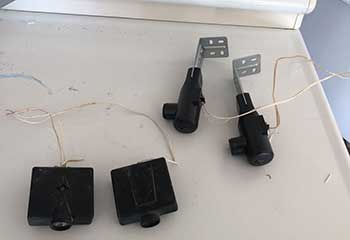 Garage Door Troubleshooting
Customer Issue: Garage door kept on reversing.
Our Solution: Usually when a door keeps reversing it means there's something in its way. When we made sure there really was nothing blocking the sensors, and that they were clean and aligned – we replaced them with a new set by Genie to match the opener and that solved the problem.
Karen Jones
- Des Plaines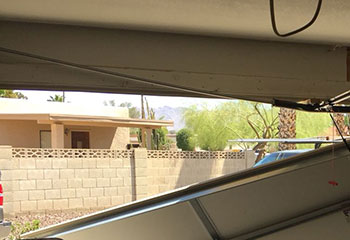 Garage Door Off Track
Customer Issue: Garage door got completely off track.
Our Solution: We first disconnected the opener and then removed the door. We noticed one of the tracks was crooked, and so we realigned it. We then re-installed the door, and tested it several times to make sure Mrs. Perkins could use her door.
Ruth Perkins
- Park Ridge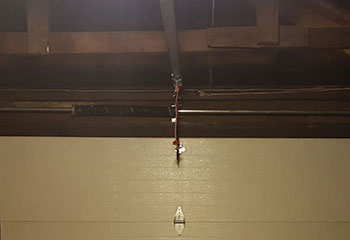 Broken Spring Replacement
Customer Issue: Mr. McClure called after he wasn't able to get his door to open, and noticed some unwrapped coils at the top of the door.
Our Solution: As we suspected, one of the torsion springs broke. We disconnected the opener, and replaced both springs with a new set. Finally, we tested the door's balance and speed to make sure everything was in perfectly working order before we left.
Roger McClure
- Des Plaines