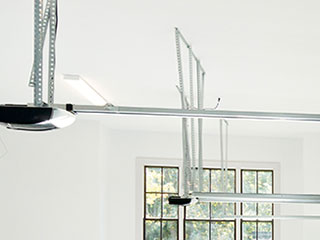 Garage doors are constructed from a range of different components – and the parts that make up this complex machine all perform a crucial function. Your opener is the most intelligent component - it's what enables the automatic function of your system. As soon as you click a button on your remote, your opener will kick into gear and set into motion a sequence of actions to lift your door from the ground and lower it back down again. When something goes wrong with your unit, it can be difficult to diagnose what's causing the issue, and how to fix it unless you have been working with many makes and models of these devices for many years.
Choosing A New Model
If you're in the market for a new opener, you want to ensure you choose the one that's right for you, your household and your lifestyle. Are you likely to use your door many times a day? Do you mind a little noise now and then? How much are you willing to spend? These are all important considerations. Speak to our experts about the role of your garage in day to day life, and we'll help you to make an informed decision.
What Are The Differences Between Drive Systems?
There are three drive options to choose from when picking out a new unit. A chain drive is the most common, and is usually inexpensive and relatively reliable – however these can be a bit too noisy if your garage is close to or a part of your home. Screw drive-based door openers tend to cost a little more but are quieter and will require less maintenance. If it's absolute silence you're looking for, a belt drive might be best, though the cost is likely to increase again for this type.
Other Features To Consider
Noise, reliability and price – these are all important factors to consider when choosing a new opener. However, a range of other features can sweeten the deal of your final decision - some doors come equipped with Chamberlain's "MyQ" and the Aladdin Connect. These add-ons allow you to control access to your garage from your smartphone, while others - such as Genie Intellicode and the LiftMaster Security Plus – utilize rolling code technologies that add an extra layer of security to your door system by making it more difficult to clone your garage access code.
Get In Touch Today!
Is your opener in need of troubleshooting? Or are you looking for a full-scale system upgrade? You can count on us! Just get in touch with our team at Garage Door Repair Des Plaines today to arrange a consultation.
Count on us when it comes to:

Garage Door Receiver Repair

Damaged Parts Replacement

Broken Cable Replacement

Overhead Door Installation